News
Hi Minnesota Bass Anglers
News Update ———7/29/2015
7-29-2015 Wednesday Night Bassin' tournament results are up.
Another day another tournament – 7-22-2015 Wednesday Night Bassin' tournament results posted.
Results are in for the 7-18-2015 North Long Lake Super 30 Minnesota tournament, and the Super 30 Minnesota Team of the Year page is up.
Results are posted for the 7-15-2015 Wednesday Night Bassin' event. Biggest bass of the year – 6 pounds 1 ounce – caught by the winners Randy LaTourelle and Corey Weber. Next up – North Long Lake this Saturday – see you there.
Ease Off order is posted for the 7-20-2015 Super 30 Minnetonka and the 7-18-2015 North Long Lake tournamentfor the Super 30 Minnesota. If you have a different partner for the tournament please let me know so I can get the scoreboard correct ahead of time. Thanks – Denny.
Just posted are the results for the 7-8-2015 Wednesday Night Bassin' tournament. Special thanks to Excelsior Brewing for the cold treats after the event!
Don't miss these deals at Joe's! Thursday July 9th 9am-8pm is Shimano Day at Joe's. Be one of the first 50 in the door with your reel or spool and receive a free spool of Power Pro line. The discounts will be better than your Fishing Club discount and there will be some great deals on rep samples as well as drawings for gift cards and a rod and reel. Here is the sheet with more info – July 9th Shimano Day at Joe's.
7-1-2015 Wednesday Night Bassin' results are posted.
Top 100 Money Winners is now updated as of all the tournaments in 2015.
6-24-2015 Wednesday Night Bassin' results are in! This is the first of the year and every Wednesday after this through August we will be set.
Our 2nd of 5 Super 30 Tonka tournaments is in the books. 6-22-2015 Minnetonka Tournament Results.
2015 Wednesday Night Bassin' is officially set! Every Wednesday from June 24th to August 26th we will be fishing at Tonka. $50 per team, $10 optional big bass pot, $40 one-time team membership fee. Here is the 2015 Wednesday Bassin' Entry Form.
Tournament results are now posted for the June 13th Lake Ida Super 30 Minnesota tournament – the first of the year.  Lake Ida Bass Tournament.
Well it looks like Wednesday Night Bassin' is back for 2015. I hope to have the permits back so we can start on June 24th. The plan is to have theme very Wednesday thru July and August. Same start time of 4:00 pm and weigh-in will be determined each week by sunset – please check with me each week for that time. Watch the web site and I will send out another email when I have permits that I need with the starting date. Thanks for your interest in having these again. Entry fee will be $50 per team and a $10 optional big bass pot. 

May 26th 2015 Super 30 Minnetonka Results posted. 1st Super 30 event of the year!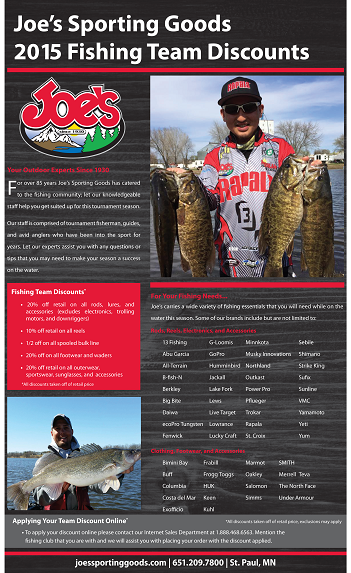 Results are in for the 2015 Balsam Lake Spring Blast Bass Tournament. Here we go for another season – The Super 30 series' will be starting soon! If you haven't paid your entry please do so now. Thank you.
On Saturday May 9th, 2015 we are having theBalsam Lake Spring Blast Bass Tournament. $300.00 entry fee with no membership fees – this tournament is not part of the Super 30 circuit but just a chance to get out and start your bass tournament season with some friendly faces. 30 boat maximum so get your entry in as soon as you can. For more information check out the link above for the Balsam Lake Bass Tournament page.
A big welcome to our new sponsor - Skeeter Boat Center! Stay tuned for an announcement on what Skeeter has in store for 2015.
New schedules and entry forms are up! 2015 Super 30 Entry Form and 2015 Super 30 Minnesota Entry Form. Get signed up and lock in your team for 2015 Super 30 Minnetonka and 2015 Super 30 Minnesota.
With the off-season beginning, several boats are being added for sale on the site – Minnesota Bass Boats for Sale. Check them out and if you want to get your boat on the list, send Denny an email with the details.
Special offer for Winterizing:
Special offer for Denny's Super 30 anglers!
Winterizing and indoor storage $400.00 per boat
Note: Anglers will have to drop off boat at Larry's Marine Services.
For more information, call Larry at 952-472-5238
Winterizing includes: Engine fogging, lower unit check, stabilizing gas, anti-freeze for live-wells
-Denny
The final Super 30 tournament results are posted – Super 30 Minnesota Clearwater Tournament results. This also means our Super 30 Minnesota Feldmann Imports Team of the Year standings are finalized. Congratulations to the winners, Pat & Nasha Martin, as well as all the other anglers for a very competitive season! Thanks and see you in 2015. Stay tuned for updates on the Top Money Winners of 2014 as well as the Top 100 Winners in Denny Super 30 history. We will also post on the tentative 2015 schedule.
Clearwater Ease Off details are listed for 10-11-2014, including Ease Off order. This is the last tournament of the year for us and we will figure out the Super 30 Minnesota Feldmann Team of the Year standings follow this event. Note that like the other Super 30 Minnesota events – this is open only for teams that are in the Super 30 Minnesota Circuit. Thanks and good luck.
The Final Thursday Night Bassin Tournament from 9-25-2014 is in the books. Thanks for going along with the scheduling switches for these events this year.
Thursday Night Bassin tournament results are in for 9-11-2014. Last event in the Tuesday/Thursday series will be on Thursday September 26th. It will be the last Minnetonka tournament for us this year so let's make it a good one.
The weigh-in for the upcoming Clearwater Super 30 MN tournament in October will be at the Waterfront Restaurant which is next to BJ's Bait. If you are pre-fishing and feel like a burger or a nice meal stop in. They are open at 4:00 during the week and at noon on the weekend. If you stop in, let them know you are fishing the tournament and say hi to the owner – Shelly.
The Ease Off for the Le Homme Dieu Chain will be the beach (Rotor Beach), by the channel going into Carlos. It is next to the public access. This will save everyone from going through the slow zone in am. The only lakes we are fishing are Le Homme Dieu, Darling, Carlos, Geneva and Victoria. All other lakes are off limits for this tournament.
Final Results posted for the 9-8-2014 Super 30 Minnetonka tournament. And congrats to the 2014 Marketing Architects Team of the Year for the Minnetonka Series – Jeff Allen and Ryan Otto. 2014 Super 30 Minnetonka Team of the Year Final Standings. Ease Off is at 7:30am and NO SMALL MOUTH BASS. If you show up with small mouth at the scales it will DQ your team. This is the final Super 30 of the year so plan on weigh-in taking a little longer to sort out Marketing Architects Team of the Year standings and pay-outs!
I have changed the Tuesday Night schedule for September!!! Cancel the tours on 9/9 & 9/23, and ADD tours on Thursday 9/11 & 9/25. If this does not work for you let me know and I will send you a refund if you have paid in advance. We have openings if anyone wants to fish these dates. Hope this works for everyone – sorry but my work schedule had a change for September. 
Results posted for the 8-26-2014 Tuesday Night Bassin tomorrow night.
Super 30 Minnesota Le Homme Dieu - The lakes we can fish for the Le Homme Dieu Chain Tournament are Carlos, Darling, Le Homme Dieu, Geneva and Victoria. Ease Off and Weigh-In at Bug-A-Boo Bay Restaurant docks. Ease Off 8:00am Weigh-In at 4:00pm.
Results also posted for the 8-18-2014 Super 30 Minnetonka tournament. This is the 2nd to last Super 30 tournament.
Results are set up for the 8-16-2014 North Long Lake Super 30 Minnesota event. If you have a different partner for a Super 30 event please contact me. Just nice to have the scoreboard correct. Thanks.
Welcome back anglers! After two weeks off we are back at it – 8-5-2014 Tuesday Night Bassin Results are posted. This is the last Tuesday Nighter before the next Super 30 event (August 18th).
7-22-2014 Tuesday Night Bassin results are in. There will now be a two week hiatus for the Denny events – next Tuesday Nighter is August 5th. The next Super 30 Minnetonka is on August 18th and the next Super 30 Minnesota is August 16th at North Long Lake.
Today we are in Lake Minnewaska for the third Super 30 Minnesota event. Results to be posted later in the evening likely. Just posted the other day, 7-15-2014 Tuesday Night Bassin results.
Our third Super 30 Minnetonka tournament has finished today, with Seth Feider and John Figi ending up on top. Full 7-14-2014 Super 30 Minnetonka Tournament Results.
Just posted, the Ease Off order for the Super 30 Minnesota Lake Minnewaska tournament.
7-8-2014 Tuesday Night Bassin' Results.
Top 100 Super 30 Anglers of All Time - Dean Capra has taken the number one spot as the all-time money winner in Denny's Super 30 bass tournaments. Dean moved ahead of Pat Jeffries and his dad Ted Capra, after cashing at the Green Lake tournament and in both of the Minnetonka Super 30′s this year. Dean is always a tough competitor and I expect that he will increase his lead as the year plays out. Pat Jeffries held the top spot for many years but has not been a regular at tournaments for a long time.
Tuesday Evening Bassin' - Almost a week away from the first Tuesday Night Bassin' tournament. Send me an entry or email to let me know you are fishing. It will probably be no wake just like the Super 30 series, but it is the same for everyone. Come out and enjoy the fun.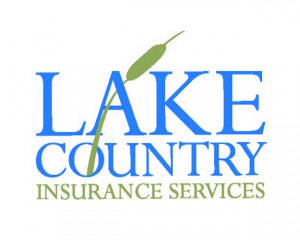 Rain Rain Rain go away!!!! My guess is we will have another No Wake tournament on July 16th. I have been following the water level on Lake Minnetonka at www.minnehahacreek.org, which gives a daily update of where the lak is at. Starting June 5th it was at 930.65 – June 13th – 930.53 and today June 20th it is at 931.03 feet above sea level. The no wake will not be lifted until the level is 930.30 for 3 days. That means the lake has to drop about 8.75 inches to get to 930.30. The no wake will also be in force for the Tuesday Night Bassin'. We need some hot/dry days for the water level to drop.
I would like some thoughts about adding the extra hours like we did June 16th – yes or no?
We have received the OK for ease off locations at the following Super 30 Minnesota Tournaments. The 8/16/2014 North Long Lake tournament will be at Train Bell Resort (7am to 3pm) and the 9/20/2014 Le Homme Dieu tournament will be at Bug-A-Boo Bay (8am to 4pm).
Super 30 Minnesota Green Lake Results and the Super 30 Minnetonka June 16th Tournament Results are posted. Now that we have two events done for both circuits, also posted are the 2014 Super 30 Minnesota Team of the Year standings .
Emails - If you have not received an email from me within the last week or so, please email me denny30@live.com so I can get you on the list. I had to delete many emails that were causing me problems in sending to the large group. Sometimes the written email on an entry form was too hard to read and get right, and caused the whole email to not go. I corrected what I have and some of you may not be getting what I am sending. Thanks.
No Wake Tournament Update - The Super 30 Minnetonka on June 16th is a go. We may however be a no wake tournament, should the no-wake restriction (read below) not be lifted by then. With the forecast upcoming, it does not look good. I have contacted the DNR and have the OK to add some time to the fishing day. If the no wake is still in force, we will adjust the hours as follows:
Start time will be 6:00am and weigh-in time will be 4:00pm. That is an additional 1 1/2 hours which should help make up for the idle time. It will be the same for all boats, so it will be as fair as possible for all teams. Plan on having to pre-fish with the no wake in force. I'm sure the Water Patrol will be ticketing anyone on plane. Keep those idle speeds to a minimum wake to avoid a ticket also. We will plan on a 6:00am start time June 16th. I will let you know the weigh-in time depending on the No Wake or normal use of the lake as we get closer to the date.
I know many of you have made arrangements for the day off and with the short time until the 16th and the fact that many of you would have trouble changing to a new day (I'm not sure what is even available), I feel this is the best solution to the problem.
Effective 6-5-2014 - Lake Minnetonka will be entirely no-wake. This restriction will be removed once the lake returns to 930.30 ft (which is about a 4 inch drop from where it is now). This will effect practice time and possibly our upcoming tournament day on June 16th.
Still room for more Super 30 Teams - There is still time to enter the Super 30 Minnesota Tournaments. We have 5 tournaments left and the Feldmann Team of the Year is a best four of six tournaments. This leaves you plenty of time to get in on the action. The Team of the Year pot will be paid to the top SIX teams and has over $4000.00 in the pot now and a projected pot of over $7000.00 at the end of the season. To get in, you need to pay for 4 tournaments ($1200), Team of the Year ($100) and membership fee ($40), unless of course you have already paid it for 2014. Call me (612-201-2406), send an entry form, or email me if you are interested. Our next tournament is on Green Lake (Spicer) on June 14th. We have 25 boats already for Green – 1st Place is $2300+, and we will pay 6 places (that goes to 7 places with one more team). Click the following link for the rest of the 2014 Super 30 Minnesota schedule.
Prize Packages for 2014 Tournaments – The Minnetonka and Minnesota Super 30 tournaments will have a prize package for the top teams from Minn Kota/Humminbird. Based on the Team of the Year points in each series, the top teams that have a Minn Kota trolling motor and a Humminbird electric will receive a clothing package from Johnson Outdoors, our Minn Kota and Humminbird sponsor. I'm sure that having a Talon will also qualify as a second product to put in the running. If you have questions about any of these products, see Chris Peterson from Wellman Sports Marketing. Chris is fishing the Minnetonka tournaments with Mike Brill.
5-27-2014 Super 30 Minnetonka Tournament Results are posted! The champions from last year are back on top out of 52 boats. The next Super 30 tournaments are June 14th (Green Lake – Super 30 Minnesota) and the June 16th Super 30 Minnetonka. In the mean time, keep watching our May Minnesota Bass Tournament Results page as we are listing all local tournament results to go with the full 2014 Minnesota Bass Tournament Schedule. Also make sure you read the important announcement in the paragraph below about Wednesday Night Bassin' (now Tuesday Night Bassin' for 2014).
WEDNESDAY NIGHT BASSIN' – The Wednesday Evening Bassin' had to be moved to TUESDAY EVENING for 2014. I had schedule problems with Wednesday's this year and hope that Tuesday will work for everyone. Everything will be the same as last year; $25.00 entry fee per angler and two anglers per boat. I could not get the permit applications in for a June start, but we can work in 8 tournaments in July, August and September. Hope the Tuesday's will work for those interested in fishing these tournaments. It was Tuesday or nothing for me. Thanks –  Denny.
Here is the Ease Off order for the first 2014 Super 30 Minnetonka tournament. 6:30 Ease Off Tuesday May 27th. Tournament is now full, though there may be room going forward in upcoming Minnetonka tournaments.
Teams that would like to fish the Super 30 Minnesota series can still enter. New teams need to pay for four tournaments, Team of the Year, and membership fee (unless you have already paid this year). An entry form, along with a check for $1,340.00 for four tournaments is required. You have until the Minnewaska tournament (third tournament) to get into the Super 30 Minnesota tournaments
Results are listed for the Super 30 Minnesota Mississippi River event on Saturday May 17th, 2014. We have 22 teams committed to fish the entire Super 30 Minnesota circuit this year and still room for more. Also, for this event only, if you just want to fish the Mississippi River event without committing to the entire circuit you can do so! Just email or call me. Good luck to all the anglers on the first Super 30 tournament of the year. It's going to be another fun year with lots of competition and solid payouts. See you Saturday.
Mississippi River
I called the Alma Marina this a.m. (Monday) and the water level is going down; we should be set for Saturday's tournament. I have openings for the Mississippi River tournament on Sat. May 17th – give me a call if you want to fish. Denny – 612-201-2406
Minnetonka Super 30
Entries have slowed and we are NOT full. Now is the time to get an entry in. Also looks like I will be able to take some teams that want to fish some single tournaments. Let me know if you are interested and I will do my best to get you into the date you would like to fish. Tuesday May 27th is the first one for 2014.
Just a reminder – if you have a boat to sell, you can list your bass boat on the Denny's Super 30 website. This is free for a few more days, so take advantage! Starting May 1st, we will be charging $30.00 to list your boat with a picture and we will keep your boat on the site until it sells. Since we started this service, we have sold several boats.
Email the info to: dennyssuper30@gmail.com or to denny30@live.com. Include picture, contact info, price, and any other info about the boat you would like to have with the ad.
Minnesota Super 30 update!!!!!!!
As of today, April 24th, I have 22 firm/committed teams for the Minnesota Super 30 tournaments. I know of three other teams that have expressed an interest in fishing these tournaments if they are closed to teams wanting to fish just one or two events.
I have made an exception for the Mississippi River tournament and will allow teams to fish this tournament even if they do not want to fish any of the other Super 30 Minnesota tournaments.
All other tournaments in the Minnesota series are now closed to teams that do not agree to fish a minimum of four of the six circuit tournaments. Anyone entering after the Green Lake tournament will be required to pay a non-refundable entry fee of $1,340.00. This amount covers the entry fee, membership fee and the Feldmann Nissan Team of the Year.
Thank you to all the teams that have committed to the Minnesota Super 30! This will be a fun year with great competition on a series of great lakes.
Joe's Sporting Goods is offering a discount to all members of Denny's Super 30 for 2014. When checking out, just tell the cashier that you are a member of Denny's and you will get up to a 20% discount. See the flyer on the right sidebar for more details. Also, Joe has many free seminars for you to attend.
The 2014 season is coming fast. The first Super 30 tournament is just over a month away when we start on the Mississippi River, pools 4 & 5, on May 17th. We will be going out of the Alma Marina which is just north of Alma, WI. A Minnesota fishing license is all you need or Wisconsin if you have one.
SUPER 30 MINNESOTA
As of this email I have 11 paid entries and a firm commitment from 6 other teams. A couple more team entries and I'll be able to close the tournaments to teams that are not fishing at least four tournaments. If you are on the fence waiting for me to close these tournaments to just teams fishing the "circuit" now is the time to get an entry in as I am 99% sure that this will happen. See the exception for the River tournament below.
Mississippi River tournament – OPEN TO ALL ANGLERS
I am going to open the Mississippi River tournament to anyone that wants to fish it. There are several teams that are fishing all the other Minnesota tournaments but are not fishing this one. By opening this to anyone we will have a better field / pay off and it will add money to the Feldmann Nissan Team of the Year Pot. All teams fishing this tournament must pay the $100 team of the year fee, with their entry.
SUPER 30 MINNETONKA
We are half way to a full field of 50 teams which is about where we are at this time of year. Now that the snow is almost gone and guys can think about soft water fishing I'm sure the entries will come in a little faster. I am confident that by the time of the first tournament on Tuesday May 27th there will be 50 teams at Lord Fletcher's to get the Minnetonka tournaments underway.
If you have any questions about the tournaments give me a call or email. See you soon! Get those entries in and your boats and tackle ready— spring is here.
Ease off for Mississippi River – May 17th
Ease off at 6:30 am – from the Alam Marina just north of the city. Weigh-in at the same location at 3:30 pm.
If you have a boat to sell – list it now – FREE. It will stay on Denny's Super 30 until sold. On May 1st we will start charging a fee for you to list your boat. In case you haven't noticed there have been 3 boats sold off our web site already. Take advantage now or later, we will get your boat looked at.
Entries have been coming in for both series and I will have an update in the near future. April is just around the corner and then the tournament season starts in May. Make a decision to fish the Denny Super 30′s; we would love to have you fishing with us in 2014. Good people, good lakes, good fun and what I think is good pay-offs.
Super 30 Minnetonka Entry Form
Super 30 Minnesota Entry Form
If you have not received an email from me in the past couple of weeks, it is likely I do not have your current email address. If this is the case, email denny30@live.com and we will get you on the Super 30 mailing list.
I have made a change in the Super 30 Minnesota schedule. There have been several requests to make it possible for teams to fish the NABC tournaments and not have to miss a Super 30 tournament.
In an effort to get as many teams as possible for the Minnesota Super 30, I have changed the North Long Lake tournament date. The new date is one week earlier - North Long Lake will be on August 16th. I hope this doesn't alter anyone's plans. I don't like to make changes but we have to submit our permit requests prior to knowing what other circuits are doing. Thank you in advance for your cooperation with this change.
We have four teams that have confirmed entry to the Minnesota Super 30 already – a record number for January. Also several teams that have called to let me know they are making plans to fish this series. Let's get this to 20 or more teams and have a great season.
2013 Updates
The 2014 Super 30 Minnetonka and 2014 Super 30 Minnesota pages have been created with new information about payouts, rules, and more. Take a look so you have an idea of what to expect going forward to 2014.
With the 2013 season wrapping up, check out the updated Top 100 bass tournament winners in the history of Denny's Super 30. We have also added the Top 50 2013 Bass Tournament Money Winners.
Results are in for the Sauk Lake bass tournament on September 21st, which was the last Super 30 tournament of 2013. Finalized results are in for the 2013 Super 30 Minnesota Team of the Year sponsored by Feldmann Imports.
Wednesday Night September 11th 2013 Results are posted. It is the last Wednesday Night Bassin' of 2013. There is one final tournament left for 2013 – September 21st, 2013 Super 30 Minnesota event at Sauk Lake.
Minnetonka Super 30 – September 9th 2013
It was an exciting finish to the season with the Team of the Year on the line. Ryan and Corey Brant were 5 points behind the leaders Seth Feider and John Figi heading out for the final tournament of the season. There were 7 places in the money with several teams that had an opportunity to make a move. Ryan and Corey made the biggest with a 30# bag that was enough to give them first place for the day, and enough points to tie Seth and John for the 2013 Marketing Architect's Team of the Year title. The two teams split the 1st and 2nd place money and took home $1,600.00 each along with trophies. Cody Zdrazil and Dusty Mahn took second for the day with 29-3 and finished 4th in the Team of the Year. We had three teams getting into the money for the first time this year – Brett Morgan & Eric Zrust in 5th place (also big bass), Aaron McGraw & Pete Przepiora in 7th and Craig Zrust & Steve Rowe (sub for Tom Zrust) in 8th.
Thanks to all the anglers for another great season. See you next season.
The boat draw is posted for the final Super 30 Minnetonka bass tournament of the year. It will be on September 9th, 2013. Plan on staying a few minutes after as final Team of the Year point totals are calculated and paid out to the winners. Also of note is the Ease Off is at 8:00am and weigh-in at 4:00pm.
Results are in for the Wednesday Night Bassin' on August 28th, 2013. Last Wednesday Night Bassin' event of 2013 is on September 11th.
The Super 30 Bass Tournaments have now passed the $2 million dollar mark in pay outs! With all the tournaments for 2013, up through the recent Minnewaska tournament, our total payout since the first tournament in 1989 is now at: $2,013,752.00
Just posted - Super 30 Minnesota Lake Minnewaska tournament results from 8-24-2013. It is the second-to-last Super 30 Minnesota event, with Sauk Lake in September being the last. Here are the current Super 30 Minnesota standings heading into the last event.
The tournament results are up for the 8-19-2013 Super 30 Minnetonka event. One more Super 30 Minnetonka event to determine the 2013 Marketing Architects Team of the Year (standings are updated as of the recent Super 30). Best of luck to all anglers in what has been another great season.
Bass tournament results are now in for the August 14th Wednesday Night Bassin'.
Another Super 30 Minnesota tournament is wrapped up - Super 30 MN Leech Lake Bass Tournament Results. And with it, so are the Feldmann Imports Super 30 Minnesota Team of the Year Standings.
Results are in for the 7-31-2013 Wednesday Night Bassin' tournament.
The Super 30 Minnesota Leech Lake Ease Off is up. There are a couple very important news items related to this tournament. #1. Limit is 8 Largemouth Bass - No Smallmouth Bass. Also, boats may not go past the following boundaries: Co. Rd. 38 Bridges on Kabekona Bay and Kabekona River, State 371 Bridge on the Steamboat River, County 8 Bridge on the Boy River
We will have openings and will take entries Saturday; bring filled out entry form and cash.
Results are in for Wednesday Night Bassin July 24th 2013. Next event is the Denny Super 30 Minnesota Leech Lake Tournament on August 3rd 2013. As a reminder, DNR permits DO NOT allow smallmouth bass to be weighed on Leech Lake. It will be largemouth bass only.
The July 15th, 2013 Super 30 Minnetonka Bass Tournament is in the books. The Marketing Architects Team of the Year standings have been updated accordingly.
Subs!!!!
If you know you are having a sub for any of the tournaments, PLEASE try to let me know ahead of time. Email or phone so I can get the scoreboard and paper-work correct. It is hard to correct the scoreboards after I have them done. THANKS
Weigh-in Locations
Finding weigh-in locations is never easy. You can all help by having lunch or dinner at the locations we use. I hear all the time that there is nothing in it for them to host a tournament. If you do go – take a minute and let them know that you fish tournaments and thank them for letting us use their location.
We could not get back into Bar Harbor on Gull this year because the manager said nobody even bought a beer. I know that is false because I ate there along with several other teams. For some reason they don't see us or remember that we try to support them. Thanks for your support in keeping the tournament locations open for all tournaments to use them.
PLEASE DO NOT BRING YOUR OWN BEER-POP-WATER TO THE WEIGH-IN
That is the fastest way to get us turned away the next time we want to come back.
Denny Super 30 new address
An important heads-up on the new postal address for Denny's Super 30 that you will see on the entry forms, effective immediately. The South Haven MN address has been replaced and checks are now sent to:
Denny's Super 30
5555 Dewey Hill Road #112
Edina, MN 55439
Wednesday Evening Bassin' – 2013
I have had several requests about the Wednesday Evening Bassin' so here it is. It will be very much the same as last year with a 25 boat limit of two (2) man teams with an entry fee of $50.00 per team. We need two anglers per boat to meet the DNR requirements. There will also be an optional big bass pot of $10 per boat with 100% pay back to the winners.
Super 30 rules apply – plus the following:
4 bass limit
No fishing from 3:30-4:30pm
Ease off will be from the Maxwell Bay access – 4:30pm
Tournament fishing from Ease-Off to about 10-15 minutes prior to sunset – check with the tournament director each week for the weigh-in time.
The dates are:
June – 12 – 19 – 26
July – 10 – 24 – 31
Aug – 14 – 28
Sept – 11
Spring will come ……Trust Me. Denny
Because of not having a mailing this year I need to make sure I have email addresses for everyone. If you did NOT receive an email from me today, 1/25/13 – I probably have your wrong email address or no address at all. Please email me at denny30@live.com so I will have your email for future news regarding the Super 30 tournaments.
Thanks, Denny
Life Jackets—–
It is required by my permits that anglers wear their life jackets when the big engine is running. If it is seen by me or reported to me that teams are not complying – I will take action and DQ those that do not comply. I know it can be hot out there but it is a requirement.
Do you want a discount on your tackle? Go to Joe's Sporting Goods – Located at Hwy 36 and Rice St. When you are checking out tell them you are in the Denny's Super 30 Club. You will get a 20% discount on tackle – best deal in town.
Email denny30@live.com or call 612-201-2406 with any comments, questions or suggestions.
For Sale:
Mercury Thruster Prop 25 pitch – includes hardware needed to use on a Yamaha or on a Mercury – Like New $300.00
Yamaha just rebuilt – like new – 25 pitch – $300.00
Call Denny – 612-201-2406