All boats will be posted on this page with the newest boat going on top. The Denny's Super 30 website averages 5000 visits each month. These are the people you want seeing your boat ad!
To have your boat listed, simply email denny30@live.com with the details of your boat – pricing, pictures, and anything else you might want on your ad. Then send over a $30 check to Denny at:
Denny's Super 30
5555 Dewey Hill Road #112
Edina, MN 55439
Your boat will be posted shortly thereafter.
"My boat sold in less than two weeks. Thanks so much for the great service." – Bob
–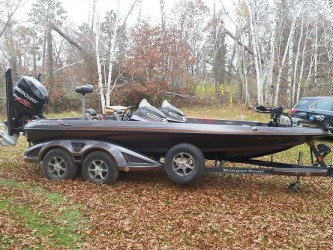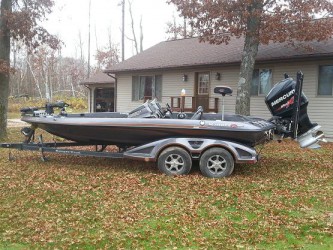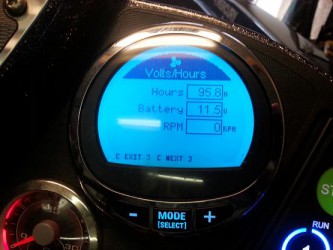 2015 Ranger Z519C w/ Mercury 225 Pro Xs
24 Pitch Fury Prop
24 Pitch Tempest Prop
Hydraulic Atlas Jack Plate
Minn-Kota Fortrex 112
Keel Guard
Oxygenator
Dual Blinker Controls
Ranger cover w/ Rachets
Minn-Kota Charger (4 bank)
HDS – 8 (counsel)
HDS – 9 Touch (Front)
Vexilar FL-12 (Front)
Dual 8 foot Power poles
96 Hrs on outboard
Will sell with or without electronics and power poles
$57,500
Email Jim Smith or call 218-820-8756
–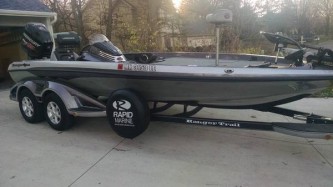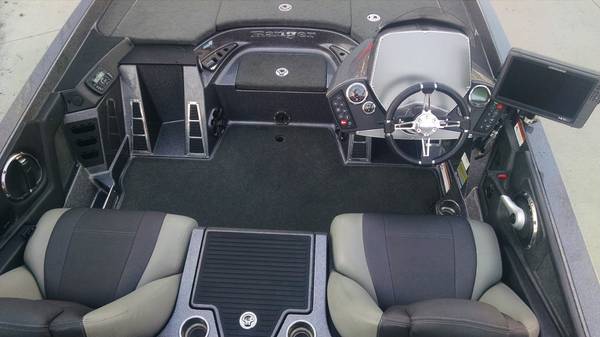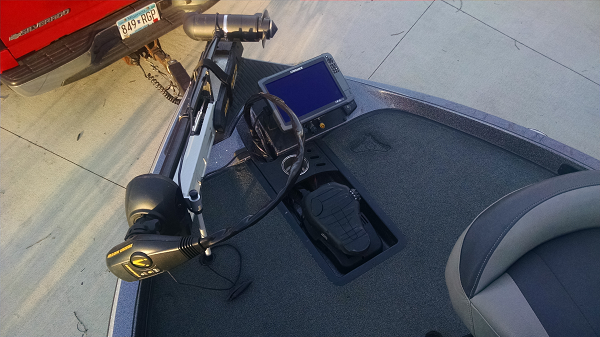 2015 Ranger Z520C Mercury Pro XS 250 HP

25 Fury Prop
Hydraulic Jackplate
MK Fortrex 112#
BBT Mount Bow
Balzout Mount Console
Keel Guard
Oxygenator
Dual Blinker Controls
Bluetooth Radio
Ranger Ratchet Cover
MK 4 Bank Charger
Trailer Parking Brake
GARAGE STORED
Optional – Two Lowrance HDS12 Gen3 Touch units with Structure Scan
$52,000 including Lowrance Units
Email Dennis Felix or call 612-716-0229 (Austin cell) or 952-941-4473 / 612-616-8025 (Dennis home and cell)
–
SOLD!!! 2014 Ranger w/ Mercury Fury 24″ Prop
–
SOLD!!! 2007 Ranger Z21 w/ 250 Mercury Pro X
–
SOLD!!! 2008 Ranger Z20 Comanche w/ 225 Yamaha HPDI Series 2
–

SOLD!!! 2014 Phoenix 721 Pro XP w/ Mercury 250 Pro XS 
–
SOLD!!! 2000 Champion 193 Elite Anniversary Edition w/ 200 Mercury Optimax
Posted 10-23-2014
–
SOLD!!! 2007 Ranger Z21 w/ Yamaha VMAX HPDI 250 Horsepower
Posted 5-28-2014
–
2014 Triton 19 XS w/ Mercury 225 PRO XS
Posted 4-29-2014
2 Lowrance Touch 7″ (one in bow and one in console)
Motor Guide 82# with 45″ shaft
Removable Dual Console
Custom Cover
All standard features
Same color as boat shown in picture above
The boat is still being built at the factory, but will be available at Frankie's Marine around mid to late May 2014.
This is the boat I won at the Bassmaster Tournament on Lake Amistad.
Retail with upgrades is over $59,000.00. Asking $46,000.00.
$46,000.00
Andy Young – 612-860-0015
–
SOLD!!! 2002 Ranger 185 VS / 2002 Yamaha 150 (EFI)
Posted 4-10-2014
–
SOLD!!! 2009 Stratos 201 Evo – 250 Yamaha HPDI Series 2
Posted 3-20-2014
–
SOLD!!! 2005 ZX225 w/ 225 HPDI Yamaha
Posted 3-4-2014
–
SOLD!!! 2011 Skeeter ZX 22 Bay w/ Yamaha Sho 250 4Stroke
Posted 3-1-2014
–
SOLD!!! 1998 Fisher FX 19 w/ 2–HP Carb
Posted 2-23-2014
–
SOLD!!! 2006 Skeeter 20I Class w/ Yamaha V-max 250 HPDI
Posted 2-22-2014
–
2013 Ranger Z-521 Dual Console w/ 2013 Mercury 250 Pro XS w/ 25 Fury II Prop
Posted 1-30-2014
TH Marine Hydroylic Jack Plate
Dual Trim Controls (Blinker Style)
Hot Foot
Minnkota Fortrex 101 – 36V w/ recessed foot pedal
4 Bank Minnkota digital charger 15 Amp x 4 w/ 36V Jump Box, 4 interstate batteries
Lowrance HDS-9 w/ LCG 4000 module w/Lowrance Side and Down Scan interlinked to HDS-7
Lowrance HDS-7 w/LGC-4000 module
Vexilar in-dash flasher
Pure Oxygen live wells w/ lights
Hamby's Keel Guard
Sony stereo/CD and SIRIUS
Bucket Seat Option
Loc-R Bar w/ Alarm system
Deluxe boat cover
Remote oil fill
2013 Rangertrail Dual Axle w/ brakes, swing tongue and parking brake
Motor has a 5 year warranty through 2018 and only 120 hours on it
E-Ladder
Smartcraft gauges
Custom colors
$49,999.99
Dean Capra
612-247-2164 or email Dean
–
SOLD!!! 2012 Ranger Z-521 w/ Evinrude HO 250HP E-Tec w/24 Raker II prop
Posted 1-30-2014
–
2012 Puma FTD w/ Mercury Pro XS 2500
Posted 1-28-2014
This boat has ALL the options
On-board Battery Charger
Dewiler Hydraulic Jackplate
Dual Pro Trim
T&H Hot Foot with Slide
Hamby
Song Radio with Seat Speakers
NexSysLink Gage
Rocca Wheels & Stinger Tires
BCB Cover & Motor Cover
MotorGuide TR109
Lowrance HDS 10 with Structure Scan
Lowrance HDS 8 with Structure Scan
8″ Power Pole's Blades with covers
Garage Stored
Low Hours
Winterized

Will Pappa
612-716-9746
–
SOLD!!! 2002 ZX 250 w/ 250 HP Yamaha Vmax
Posted 1-25-2014
–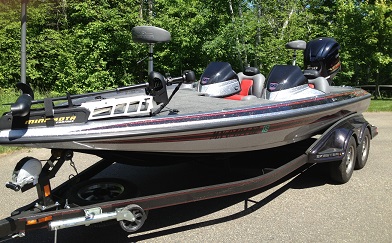 2013 Skeeter FX20
Posted 1-19-2014
Yamaha 250 SHO
Humminbird 898 in dash
Humminbird 788 in bow
Minnkota Fortrex Trolling Motor
Dual Console
4 bank battery charger w/4 Interstate batteries
Ample storage including 2 coolers or use 1 for ropes, markers, etc
Padded carpet
Stored in heated garage at all times
Excellent condition – Demo boat with low hours
More features, just ask!
$52,900 or best offer
Bill Mathis
218-562-5364 or email Bill
–